It's nothing uncommon that the highly viral initiatives gain their momentum and then slowly die out. This time, however, the situation seems different.

Taiwanese people are well-known for their creative spirit, and thus it's no surprise they've been exploring new ways to incorporate pineapples into their daily routines. Besides eating a pineapple a day to keep the doctor away, this delicious golden fruit has been slowly settling to be the latest hot business opportunity. Here are the pineapple-driven business opportunities we've observed since the ban was introduced.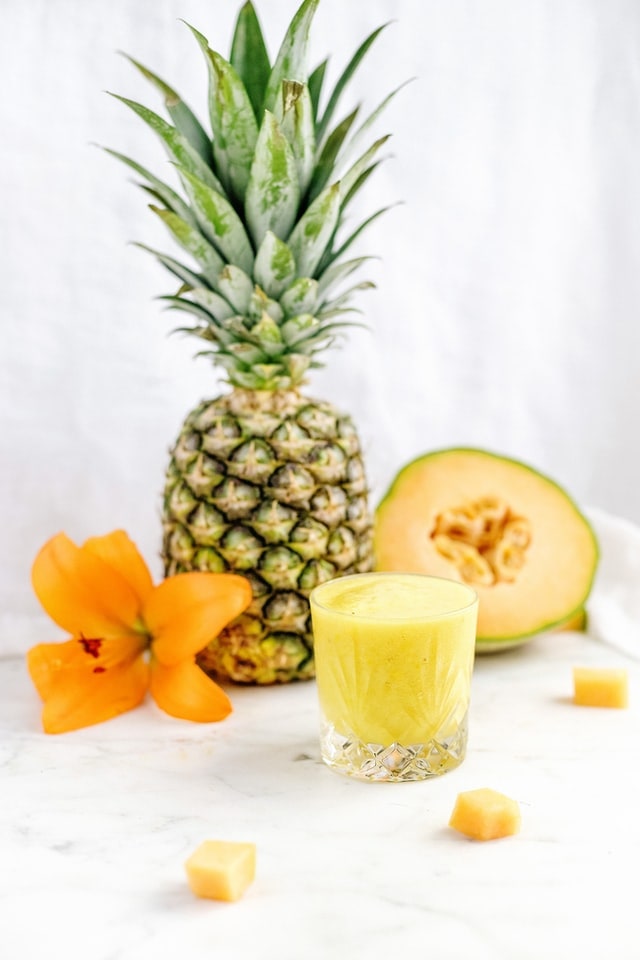 (source: Unsplash)
Sales and Exports Soaring to New Heights
Taiwan is well-known for its domestically cultivated pineapple varieties. With the exquisite taste, premium quality, and delicate texture, Taiwanese pineapples belong to the world's finest, especially its most sought-after variety, the Golden Diamond Pineapple. But amid the ban, actions speak louder than words. Domestic consumption skyrocketed as just within 4 days, Taiwanese farmers received pre-orders for 41,687 tons of pineapples from local companies, e-commerce platforms, and consumers. By mid-March, Taiwan's Council of Agriculture announced the local pineapple producers have already received orders for roughly 48,000 tons.
We can't neglect that Southeast Asian countries have been savoring munching on delicious Taiwanese pineapples with the exports surging. Despite China purchasing over 40,000 tons of Taiwanese pineapples last year, amounting to over 97% of total exports, the pineapple ban has proven to unlock doors to different international markets, with orders coming from overseas already exceeding 10,500 tons. The media-frenzy boosted sales of this "forbidden fruit" as consumers across Asia have been snapping up Taiwanese pineapples in the act of solidarity. All in all, Taiwanese Freedom Pineapples seem highly addictive as Japanese consumers have left the supermarkets shelves across the country stripped clean.
The Burst of Creative Ideas
Local restaurants have been exploding with inventive ideas to infuse pineapples into their à la carte menu. Have you heard of the pineapple beef noodle soup yet? It makes a fresh addition to the well-established Taiwanese pineapple classics, the pineapple shrimp balls, a betel nut pineapple salad, or the pineapple fried rice. (We're secretly hoping for a pineapple-fused cookbook airing soon to level up our Taiwanese cooking.)
Likewise, the local demand for pineapple products such as the popular pineapple beer and delicious pineapple tarts has mounted amid the #freedompineapple movement on social media. And the outcome? Increased production of the local Taiwanese companies. Have you ever wondered why coconut or vanilla make it into skincare products and fruits like...pineapple don't? Wonder no more as some local Taiwanese brands aired a new addition to their product lines, introducing pineapple-based shampoo and skincare products.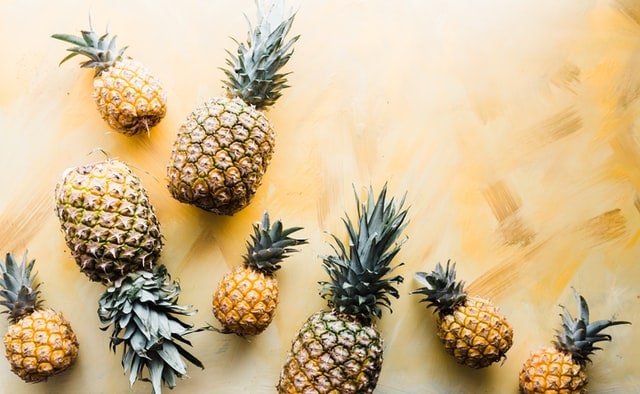 (photo: Unsplash)
What's Next?
Freedom pineapples' momentum created a space for creative inventions. With the global increased attention over the pineapple ban and customers prone to support Taiwanese pineapples in the act of solidarity, we might be seeing more companies incorporating this golden fruit into their product portfolios.
Self-care and strict beauty rituals can be perceived as an unofficial religion across Asian countries. Unsurprisingly, Asia is the highest-value region for skincare, amounting to a roaring 53% of global sales. Imagine conquering one of the most diverse and dynamic markets in the cosmetics industry across the world with cute pineapple face masks, lipsticks, or pineapple perfume bottles! Aside from skin- and hair-care, we might be also seeing pineapple pizza reintroduction (apologies to our Italian readers) or, following the steps of jackfruit, even innovative recipes turning juicy pineapples into meat alternatives.
Pineapple Outtake
The mentioned examples demonstrate that standing up to unfair trade practices and supporting local industry instead can lead to an unexpected twist, such as the wave of solidarity that has already surged in a 10,500 tons increase in overseas pineapple orders and and a room for new business opportunities. So far, local entrepreneurs have been bursting with creativity, adapting to the situation in innovative ways. The pineapple-themed products are likely to gain popularity thanks to the solidarity-purchases, as well as the pure FOMO (fear-of-missing-out). After all, Freedom Pineapple created an opportunity to jointly stand up and support the local pineapple industry and left the domestic consumers with even more reasons to buy local. A pretty clever way to support the local economy and small businesses, isn't it?