Attending events is an irreplaceable way to keep up with the latest trends in your field or find trustworthy business partners. Due to the COVID-19 pandemics, most of the events have gone online. And thus the "webinar fatigue" has become real.

Have you also lost the track of all the webinar invites piling up in your mailbox? As hosting webinars is the hottest "pandemic" marketing tool, the real question is, which events are really worth joining? We feel you. So we came up with the list of the TOP 8 events across industries you shouldn't miss in the first six months of 2021!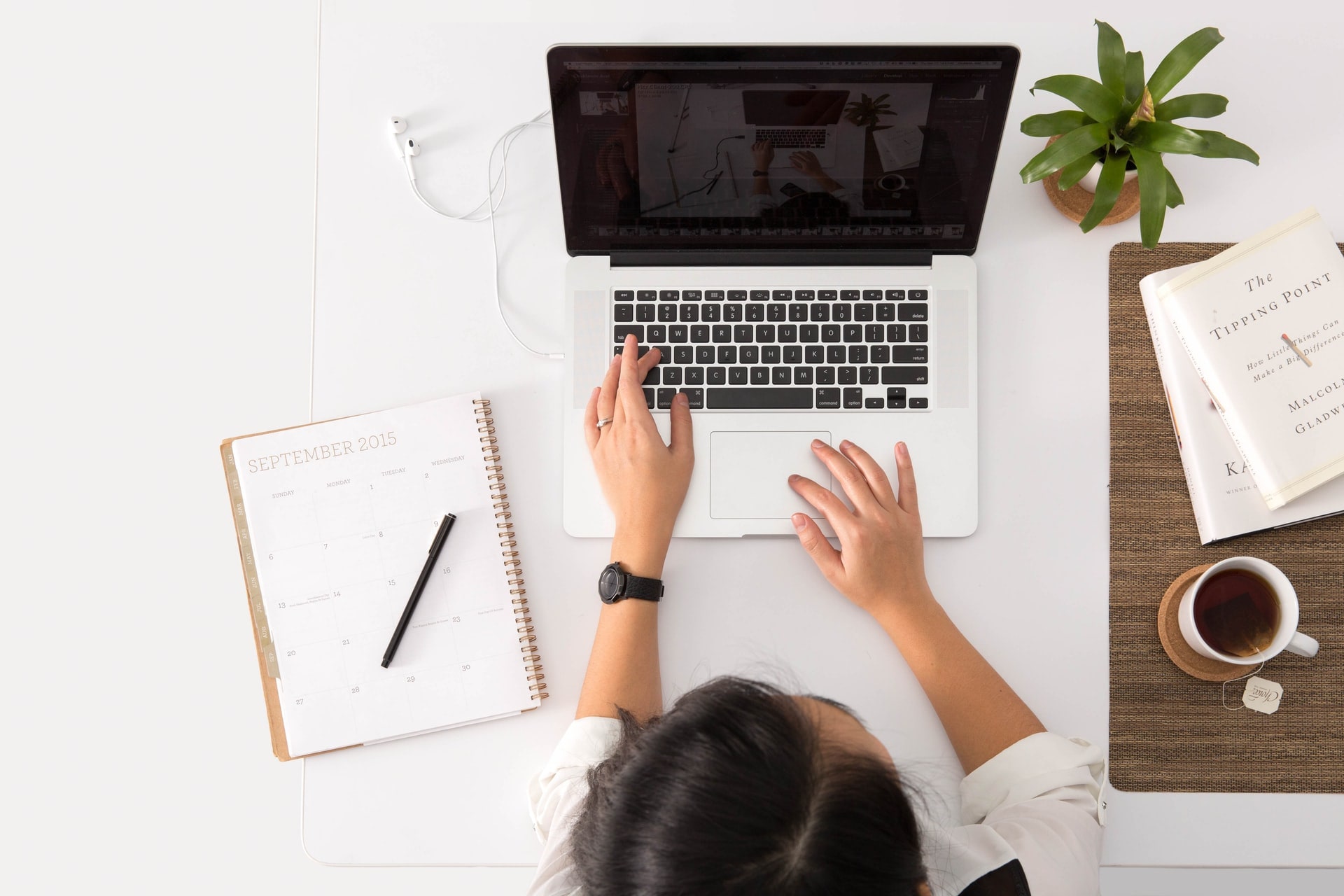 (Source: Unsplash)
2021 Smart City Summit & Expo, March 23 - 26
Join the largest B2B-oriented, cross-industry Smart city-oriented tradeshow in Asia-Pacific. As AI technology evolves, the applicability begins to play a critical role in government commitment to citizen services. Smart cities are entering a new stage by integrating AI and IoT solutions. Special attention belongs to the Government & Business Webinar for Smart Cities between Taiwan and the Czech Republic. Hold on March 24, organized under the umbrella of the 2021 Smart City Summit & Expo. The webinar focuses on strengthening cooperation between Taiwanese and Czech smart cities and companies, aiming at creating business opportunities. The Taipei Computer Association will assist the companies from both countries to arrange B2B matchmaking meetings. Learn more about the specific panels, download the agenda, and register here.
SECUTECH, April 21 - 23

SECUTECH is the top spot for product and solution showcasing, business matching with key procurement representatives, or media exposure. This trade fair has been a hotspot for security & safety technology and building strategic business partnerships across the Asia Pacific since 1998. Join to meet government and enterprise-level end-users in Taiwan. You will connect with international participants via digital exhibitor booths and insightful webinars. Participating in the multiple matchmaking events will enable you to conduct productive business meetings despite the travel restrictions caused by the COVID-19 pandemic. Learn more.
Touch Taiwan, April 21 - 23
Explore the globally leading exhibition for the display industry supply chains and high-tech industries. Feel like learning about new technologies, procuring equipment and materials, or exploring new business opportunities? This event is for you. The show brings together wide-ranging exhibits associated with the display industry supply chains and their related application fields. Learn more about the exhibitors and the online seminar.
COMPUTEX TAIPEI, June 01 - 04



To keep the global tech industry connected, COMPUTEX is rolling out its first OMO hybrid exhibition. COMPUTEX 2021 Hybrid combines the onsite events with #COMPUTEXVirtual for an exceptionally vibrant, accessible, comprehensive show and customer experience. With strong R&D, manufacturing capabilities, and IPR protection, Taiwan has been a decisive destination for foreign companies searching for partners in global technology ecosystems. Established in 1981, COMPUTEX is the principal ICT and IoT show worldwide. By joining in, you can experience learning about BUILDING GLOBAL TECHNOLOGY ECOSYSTEMS, featuring the latest tech trends; AI, IoT, 5G, Edge Computing, HPC, Cyber Security, Gaming, Innovations & Startups. Learn more.
Top Reasons to Visit #COMPUTEXVirtual
Tech Insights: keynote speeches from world-leading companies will be available via live streaming. These resources will unveil the latest technology trends with insights into what's next for the tech industry.
Virtual Displays: exhibitors will showcase their products at virtual booths via videos and images. Provided contact information allows exhibitors to seize every opportunity to generate leads without the hindrance of time differences.
Matchmaking and Networking: video conferencing, meeting requests and instant messaging make it possible to break down barriers across countries and establish the most effective, timely communication channels for exhibitors and buyers.
Hyper-Personalized Recommendations: #COMPUTEXVirtual applies AI technology to identify user behaviors and provide interesting marketing strategies to exhibitors. Hyper-Personalized Recommendations will help increase the matchmaking accuracy and shape brand perception.
Learn more about the COMPUTEX Post Show:
Wind Energy Asia, March 10 - 12
Experience the largest and most international wind energy-related event in Taiwan and learn more about its domestic supply chain and the newest solutions in the field! As a virtual visitor, you can access the virtual Exhibition Hall, Forum to join the discussion and enjoy networking in the V-Lounge. Learn more.
TIMTOS 2021, March 13 - 15
TIMTOS 2021 will grandly unveil its virtual exhibition with two main features; the friendly interface of interaction and personalized user experience. TIMTOS Salon, Glimpse, or the Onsite Tour will provide visitors with extraordinary user experiences and fulfill their procurement needs. Driven by various live streaming, visitors can learn about the latest trends and discover numerous business opportunities. The event is online pre-registration required (free-of-charge). Any registration before February 26 automatically comes with 100 virtual gold coins and a free digital official directory. The virtual gold coins might win you a surprise gift! Learn more.
Taipei AMPA Autotronics Taipei, April 04 - 17

Join is the only show in Asia that connects the automobile and motorcycle industry in one place. Renowned as Asia's 2nd largest automotive trade show, serving A.C.E.S. that keeps you ahead of the curve. Prepare for a trade fair where procurers and key decision-makers account for over 85% of the visitors and virtual meets reality. Preview the List of exhibitors.
ATLife Assistive Technology for Life, May 06 - 09

The only trade show in Asia, focusing on interlinking "technology" with "humanity." With assistive devices and long-term care services as the core, you can discover Taiwan's most excellent care technology cross-domain industries. Joining ATLife will give you unique access to the world-class ODM/OEMs and an extensive B2B marketplace to search for qualified business partners. The exhibition creates a unique opportunity to interlink the assistive technology industries with the end-users or the central and local governments. Learn more.