Don't miss out on this unique opportunity to join International Program for global startups and develop a tailor-made business expansion strategy to take Asian markets by storm!
Who can join: Startups specializing in AI | IoT | Health Care

Registration deadline: 18/04/2021 via
Free Program Value: USD 50,000 per team, including in-person participation costs

Read more about entry restrictions and quarantine requirements in Taiwan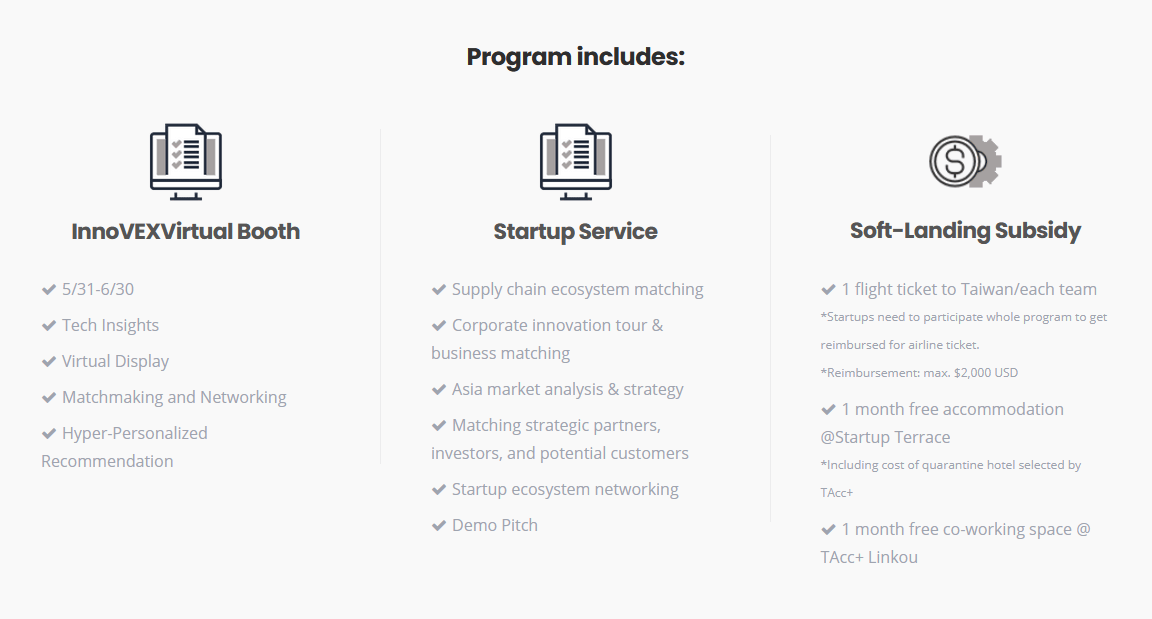 (Source: taccplus.com)
Join this one-of-a-kind program that provides mentorship for global startups interested in expanding to the Asian markets.
In only one month, you will enjoy unique opportunities to:
engage with Taiwan enterprises

access the supply chain ecosystem

get a custom-made market- & business opportunity analysis

network with the startup ecosystem, investors, and accelerators

get assistance to accomplish the resource connection of Minimum Viable Product

develop a personalized growth-focused T2B2C model in Asian markets with TACC+ business partners
Join the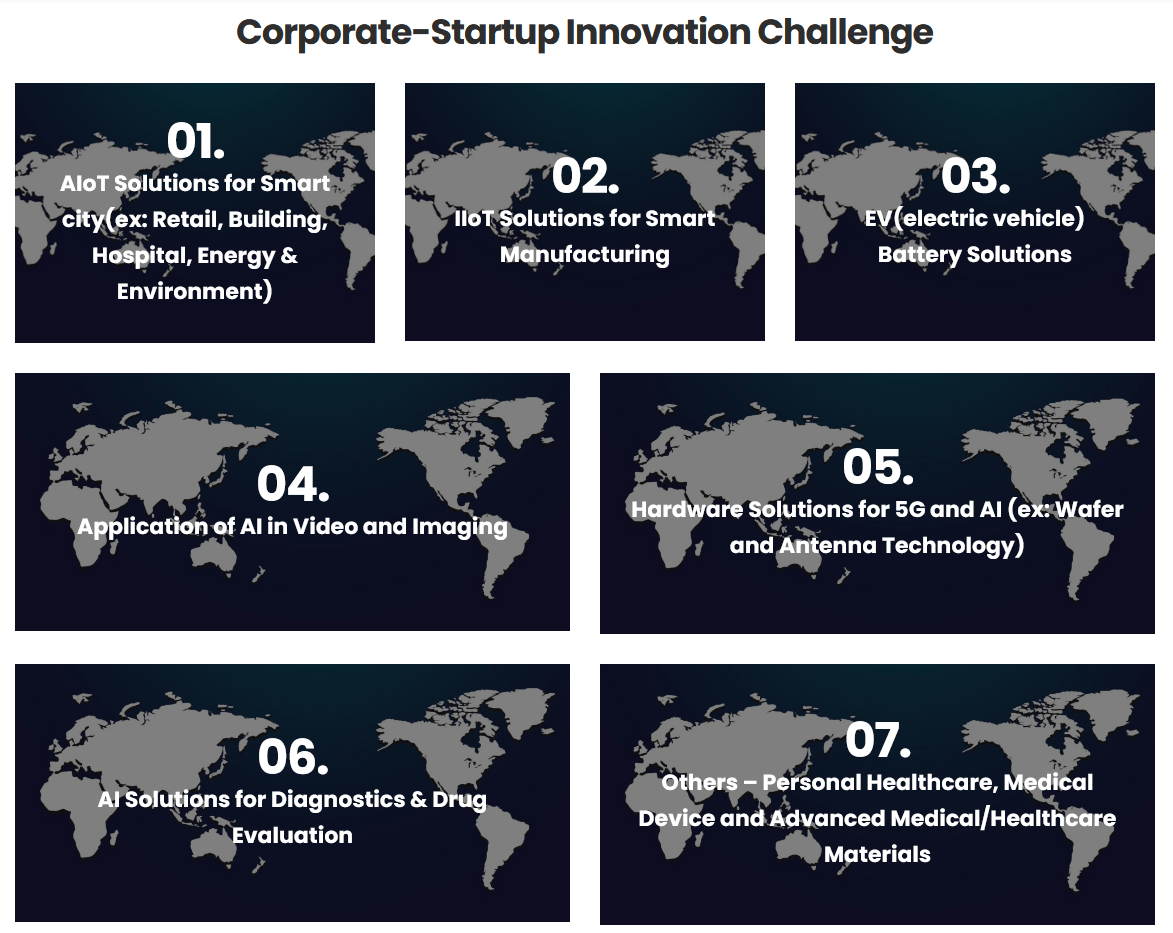 (Source: taccplus.com)
Why Taiwan?
Location: The geostrategic hub of Asia Pacific, interconnecting both Northeast- & Southeast Asia
Qualified Workforce: High-qualified tech design- & engineer personnel
Industry Resources & Workforce:
The principal partner in the global ICT supply chain

Exceptional Semiconductor industry chain & advanced Pharma sector
Startup Market
The 4th best country for innovations classified by World Economic Forum (WEF) in 2019

The most complete startup ecosystem in Asia

High acceptance of new technology and products

Mature e-commerce, logistics, and payment system
IP Protection
Great attention paid to intellectual property rights

Relaxed regulations and taxes for startups
Who is TACC+?
a national-level accelerator initiated by the Small & Medium Enterprise Administration and the Ministry of Economic Affairs.
Interested to learn more about Softlanding in Taiwan?