The launch of the direct flight between Taipei and Prague marks another significant milestone in Czech-Taiwanese business relations.
This development will open doors to new business opportunities. In light of this, our Chairman and Executive Director, Pavel Diviš and Alice Rezková, respectively, recently attended a dinner hosted by Taiwanese Minister Ming-Hsin Kung, National Development Council.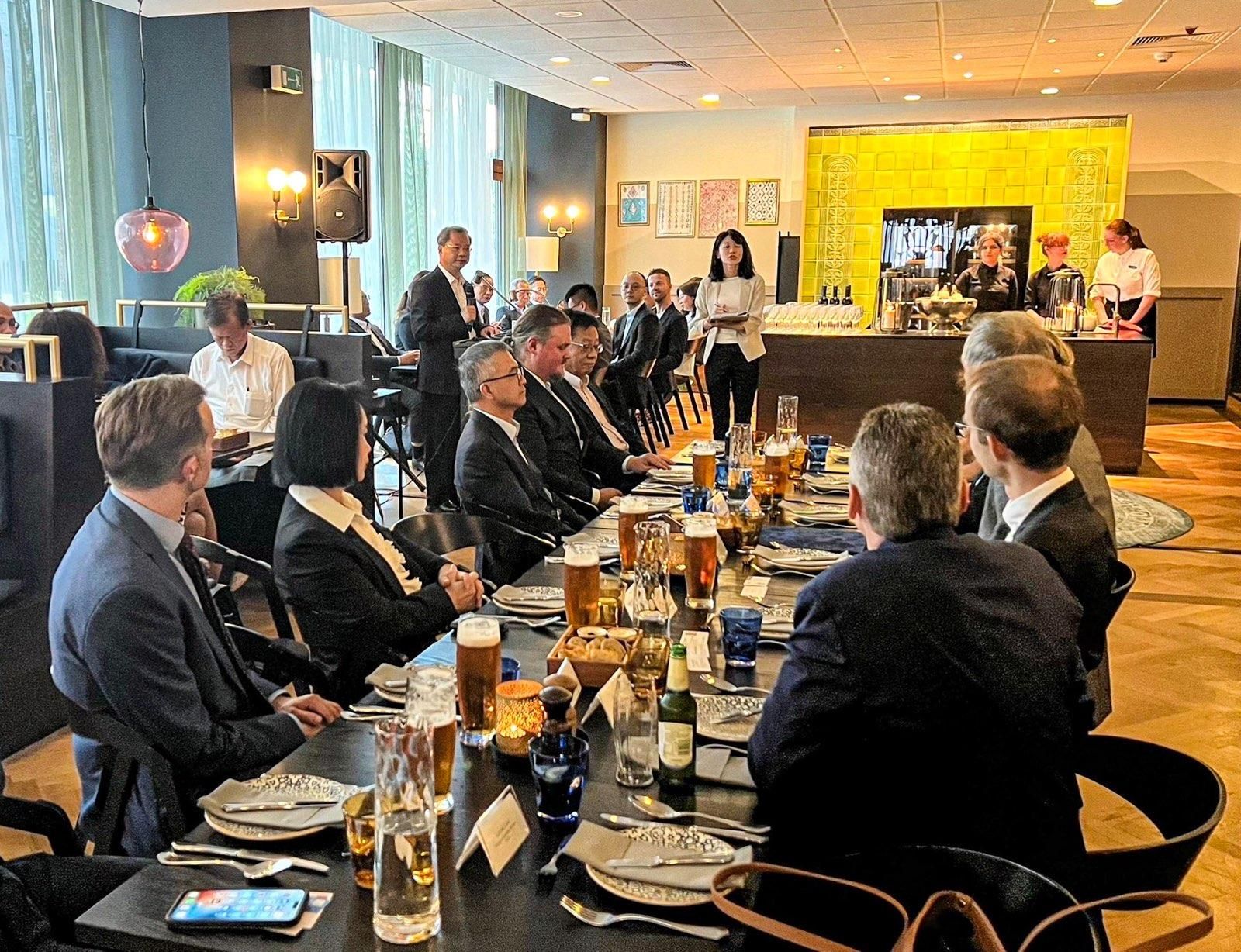 (Photo source: Taipei Economic and Cultural Office in Prague)
The dinner brought together key figures from both the Czech Republic and Taiwan, including Liang-Ruey Ke, the Head of the Taipei Economic and Cultural Office in Prague, and Connie Chung. The First Deputy Mayor responsible for Transport, Zdeněk Hřib, and the Director of External Communication of the Confederation of Industry, Miroslav Hažer, were also present.
During the dinner, the participants engaged in fruitful discussions regarding opportunities to strengthen Czech-Taiwanese business cooperation, particularly in the field of semiconductors. This sector holds promise for potential collaboration and mutual benefit. The CTBC is eager to explore future prospects of cooperation between the two nations and expresses gratitude for the invitation.