Our Chairman Pavel Diviš received a formal letter of thanks from the Secretary General of the Taiwanese President Tsai Ing-wen.

The penned letter expressed her thanks for the glasswork sent to her as a Christmas present, a memento of the recent trade delegation to Taiwan, TaiwanCZ Business LevelUP 2020.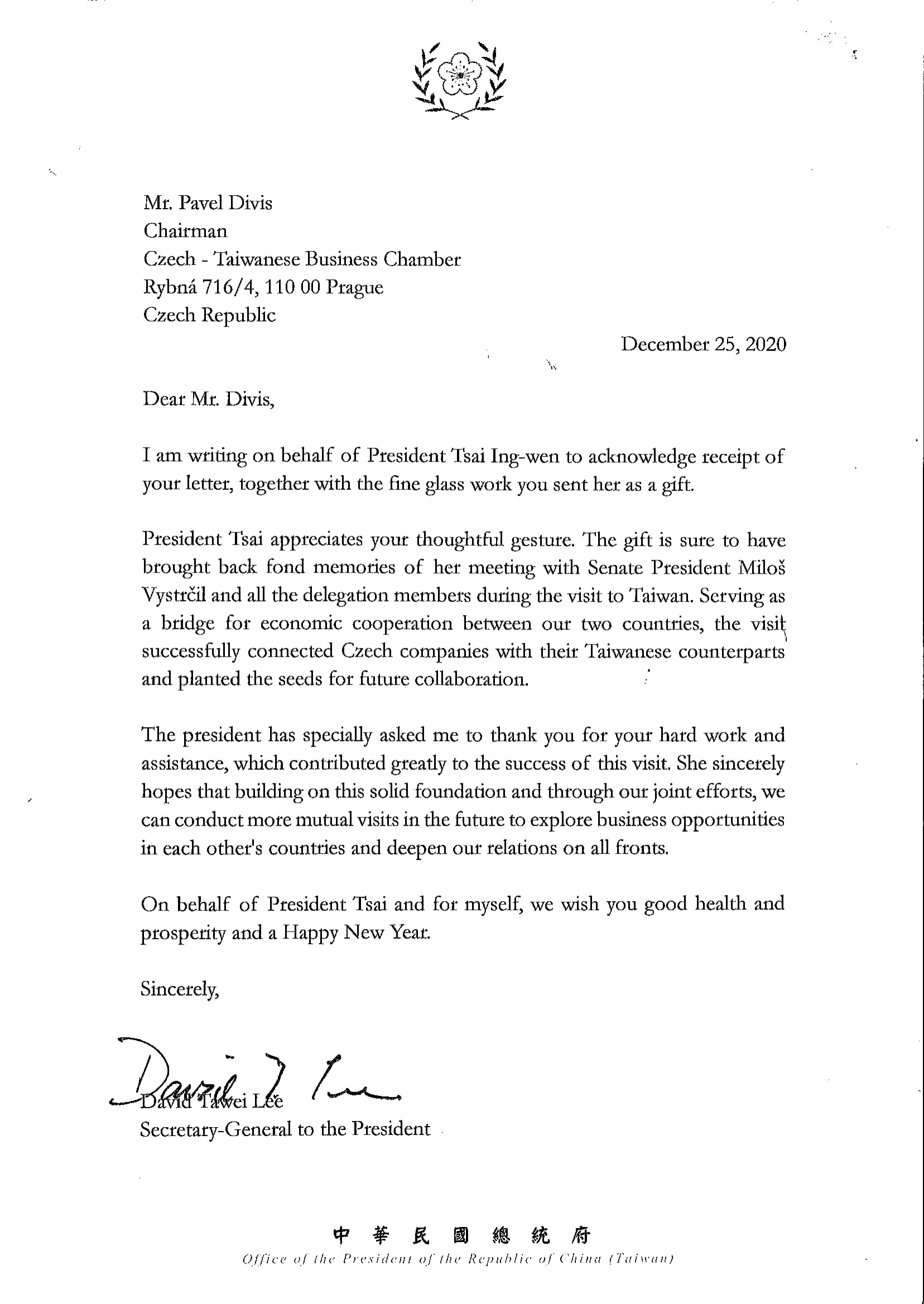 The year 2020 will go down in history as the milestone in Czech-Taiwanese business relations. Thanks to the President of the Czech Senate, Mr. Miloš Vystrčil, who contributed to elevating the partnership to a whole new level. We are honored that we could have contributed to making this momentum happen. There are many innovative projects outlined for 2021, and we are delighted to guide the further strengthening of Czech-Taiwanese business relations.