Taiwan is a well-known business hub and startup heaven, but its innovation and tech legacy doesn't do justice to its charms.
Next time you are planning a business trip to Taiwan, plan an extra day off to explore the enchanting side of this beautiful island. Here are 3 places, all easily accessible from Taipei, to put on your traveling list:
(Photo Source: Unsplash)
Elephant Mountain (象山,

Xiàngshān

)
Catch a panoramic view of Taipei
Start your Taiwanese adventure with a short pleasant hike in the capital city. The hike is challenging enough to make it feel like an exercise, with a rewarding panoramic view after conquering over 600 steps. Elephant Mountain is a popular spot to catch a sunrise or a sunset, offering breathtaking views of the whole city, especially Taipei 101.

Local's Tip: In case you are a hiking enthusiast, visit Yang Ming National Park, located in northern Taipei City. Easily accessible from downtown, Yang Ming offers countless hiking trails and famous hot springs.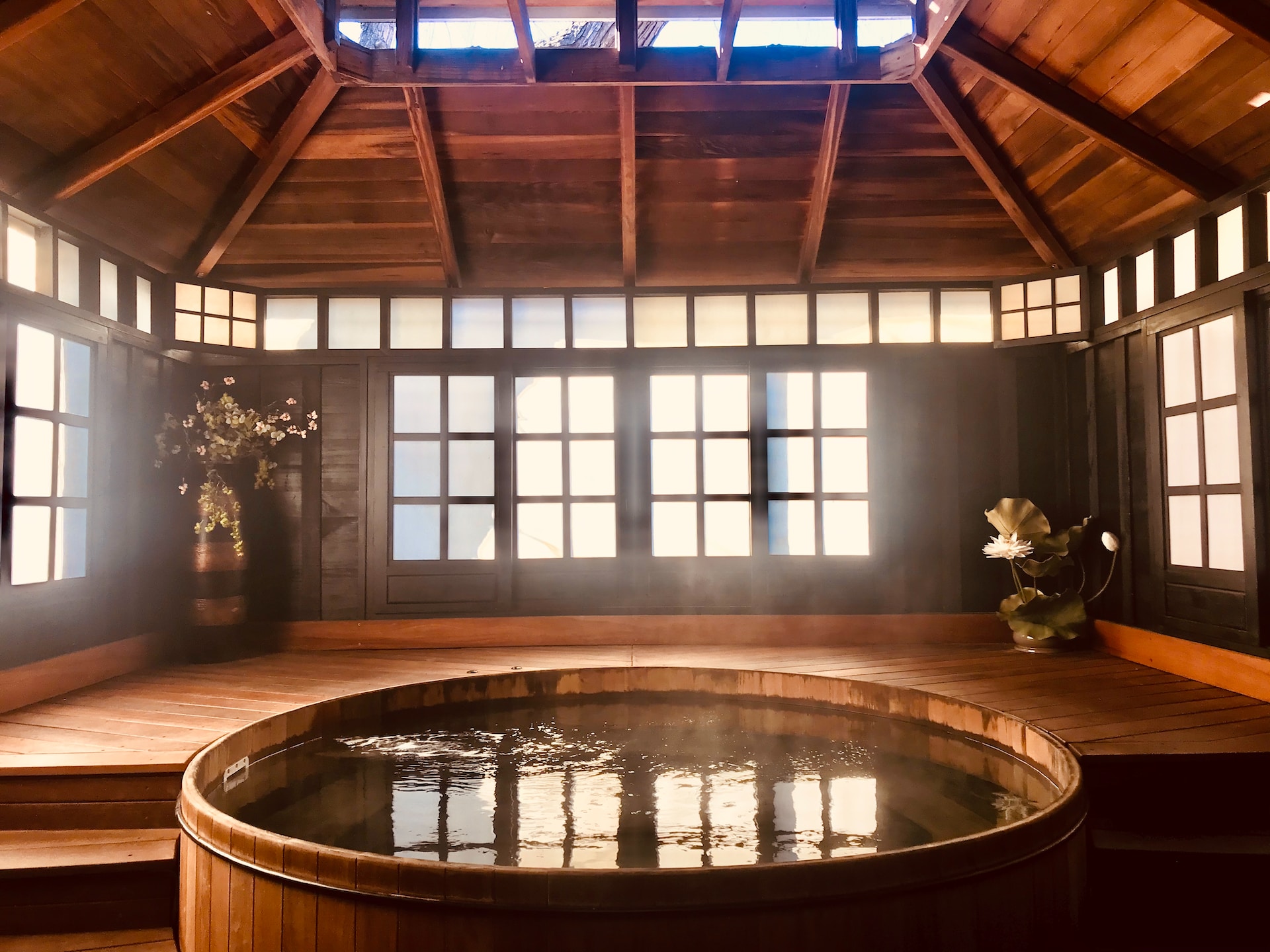 (Photo Source: Unsplash)
Beitou (北投區,

Běitóu qū

)
Relax and enjoy hot springs
How about a relaxing hot spring session after an exhausting day of back-to-back business meetings? Thanks to Japanese heritage, there are more than 100 hot springs scattered across Taiwan. But Beitou hot springs have a special place in the hearts of the Taipei locals for their accessibility and unique atmosphere. A countless selection of bathtubs, hot springs, and public baths is just a 30-minute train ride from the city center.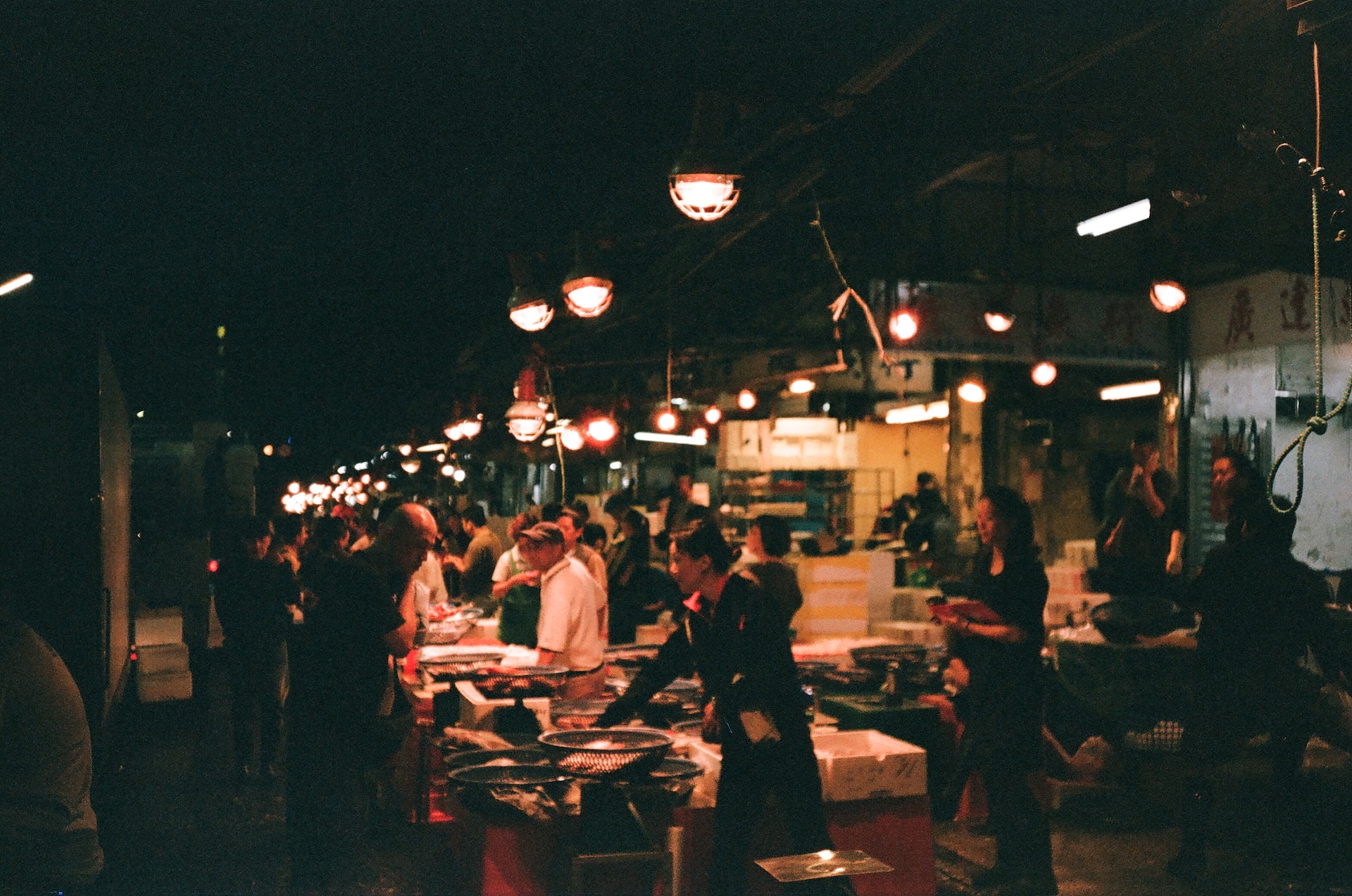 (Photo Source: Unsplash)
The Port City of Keelung
Visit fresh seafood heaven
Do you fancy Taiwanese cuisine or endless options of local seafood? Then visiting the famous Keelung Night Market might be worth exploring. Overlooking the Donghai ocean and located only 49 minutes by train from Taipei, Keelung offers countless seafood options, from crab soup and oyster omelet to tempera fish paste, butter or deep-fried crab, or braised eel, you will find anything your heart desires.

Foodie's tip: In case your seafood cravings still prevail, visit the Kanziding Fish Market, a famous seafood market open from 10 PM to 6 AM.
The Czech Republic. This nation in the heart of Europe is not defined only by its innovation-bewitched pioneers but also by its fairly-like architecture. Here are 3 enchanting places to visit next time you are headed for a business trip to Prague.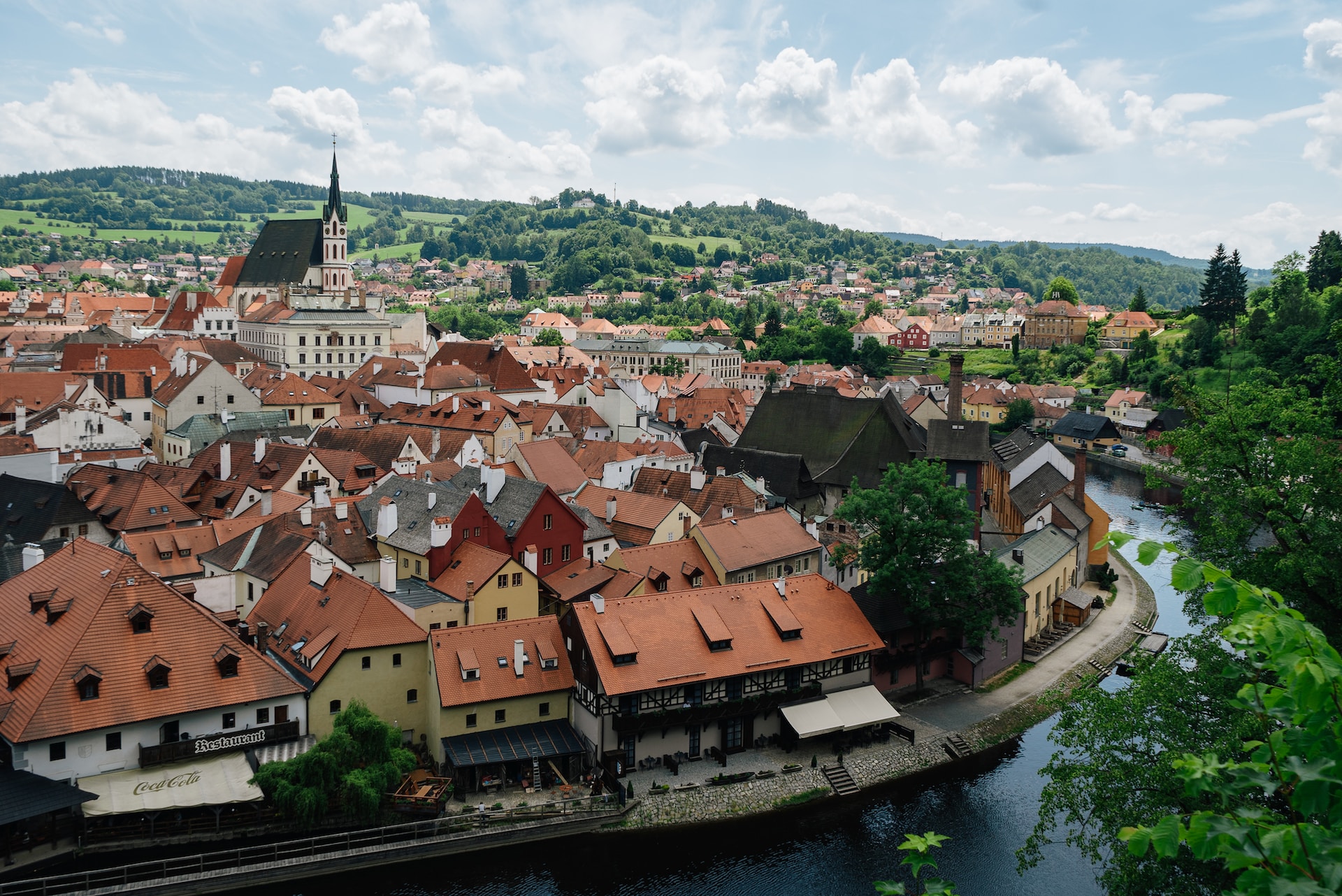 (Photo Source: Unsplash)
Český Krumlov
Get lost in romantic lanes
In case you have walked the streets of Prague countless times, this romantic town is only 3 hours away by train. Less crowded but equally enchanting, Český Krumlov is located on the rolling hills of the South Bohemia region. Its picturesque Old Town with romantic cobblestone streets and elegant architecture is what makes this town perfect for relaxing strolls and exploring.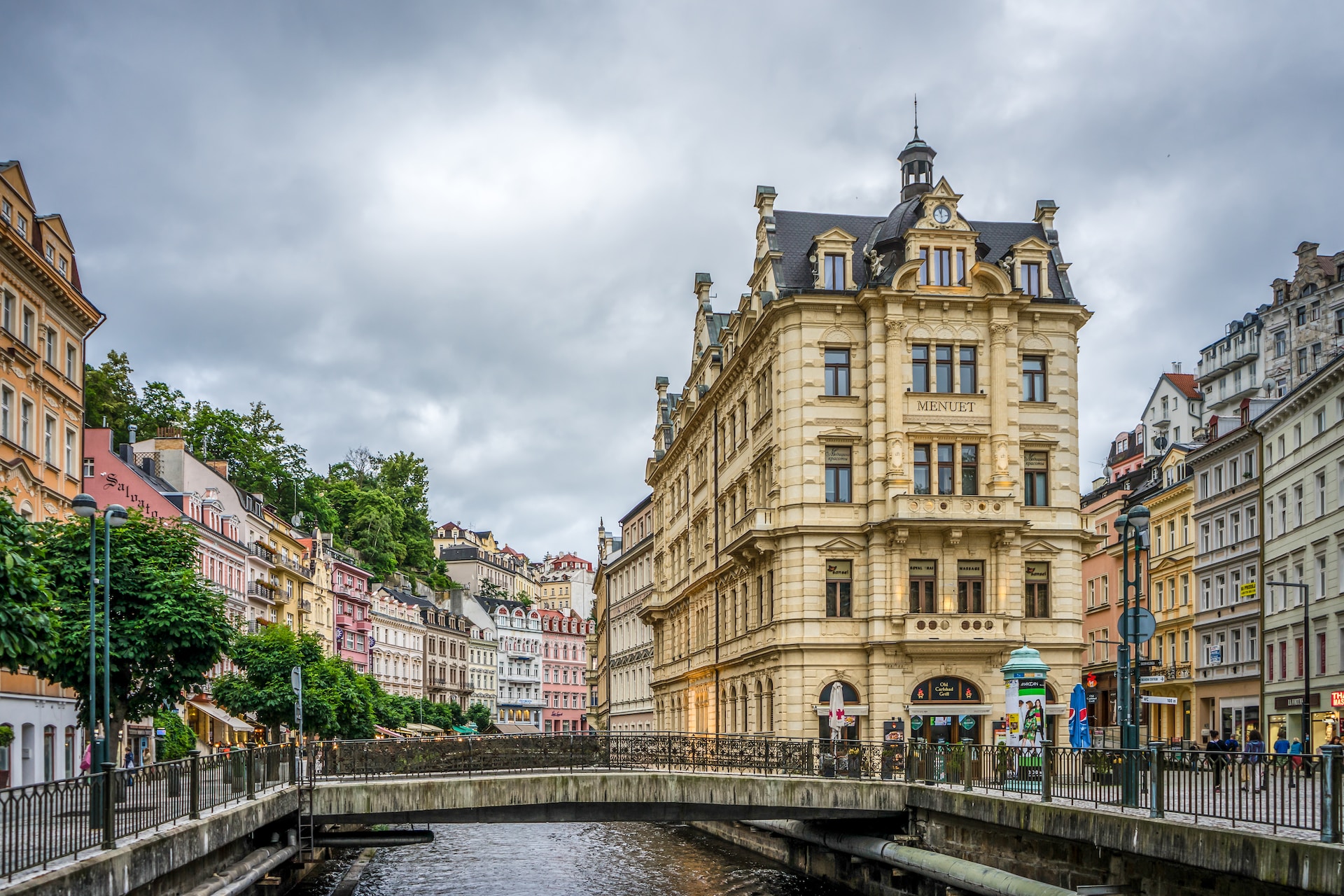 (Photo Source: Unsplash)
Karlovy Vary
Enjoy hot springs and decadent pastries
Also known as Carlsbad, Karlovy Vary is widely known for its healing thermal spa springs that turned the town into a popular resort. After only a two-hour train ride from Prague, stroll down the elegant colonnades at the riverside or enjoy decadent cakes at Elefant, the oldest café in the town. If you crave an adventure, purchase a "sipping cup" at one of the spas and taste the water from all 13 springs scattered around the town.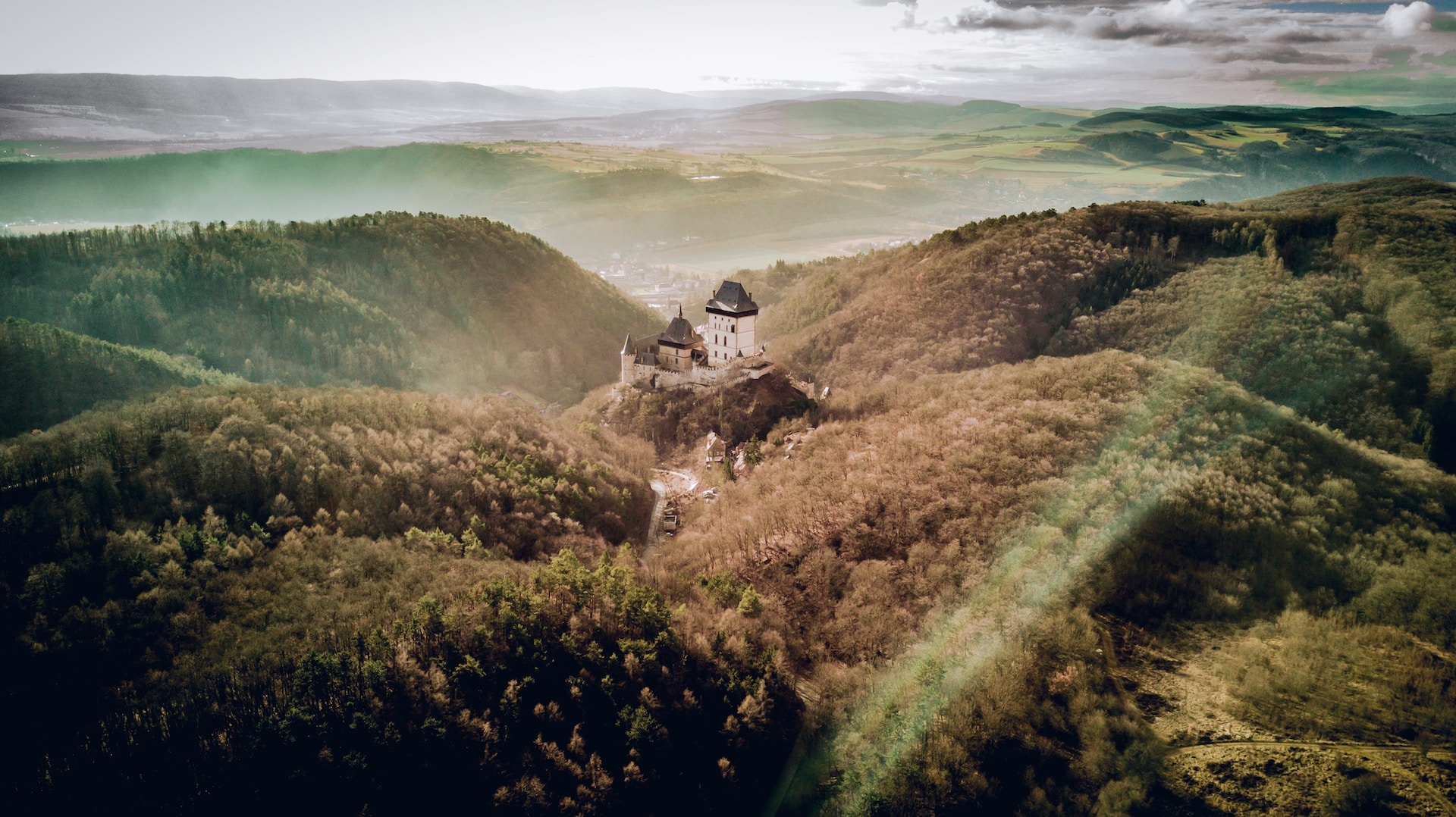 (Photo Source: Unsplash)
Karlštejn Castle
Travel back into medieval times
Whether you are a history lover or not, Karlštejn has something to offer to anybody. Located just 30 kilometers from Prague, Karlštejn is one of the most well-known Czech castles. Constructed in the 1300s to safeguard the Bohemian Crown Jewels, this Gothic castle enchants its visitors with exquisite historical architecture and mesmerizing stories.

Local's tip: In case you crave an adventure, embark on a small hiking expedition near the Karlštejn castle. These popular hiking trails covered with thick forests conceal beautiful cliffs, scenic views, and the famous abandoned quarry Velká Amerika (Big America).