From a business perspective, what are the benefits of the Czech Republic supporting Taiwan?
During a panel discussion held at the Václav Havel Library, our chairman, Pavel Diviš evaluated the impact of different strategies of Czech companies seeking to expand their presence in Taiwan. Diviš emphasized that while seizing new business opportunities is crucial, it also entails risks and costs that need to be properly assessed and managed. One major advantage of the current trade mission compared to that of Mr. Vystrčil is the greater willingness of small Czech companies to showcase themselves in foreign markets as turning a promising connection into a profitable venture requires significant investment.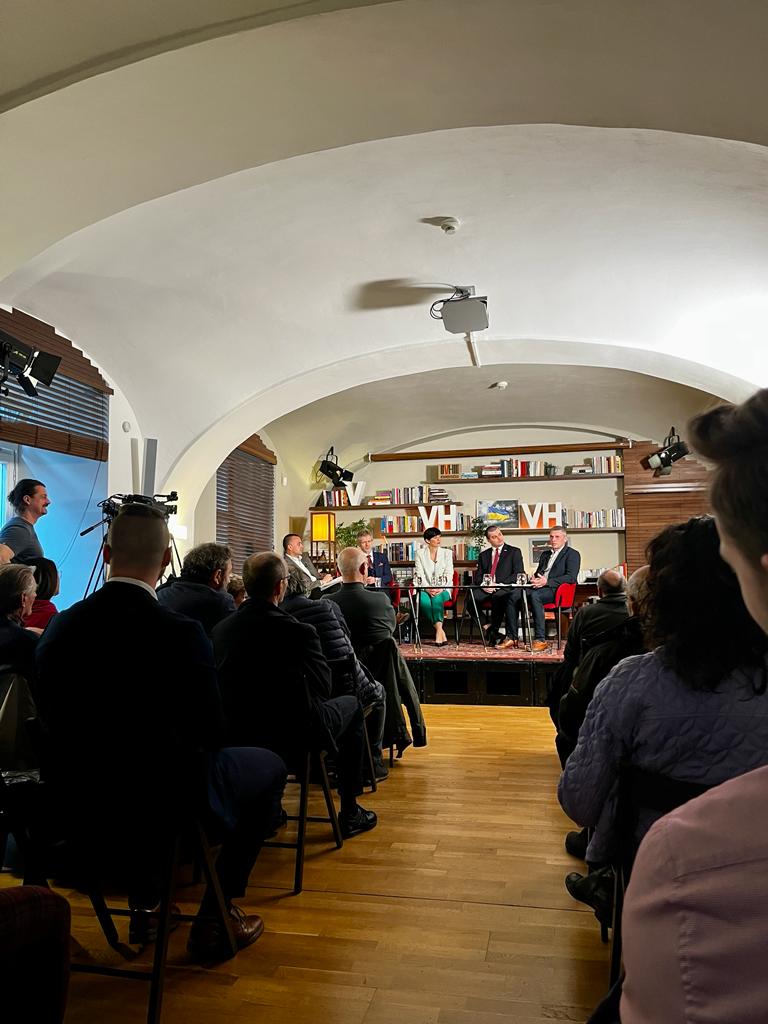 Markéta Pekarová Adamová, the Speaker of the Chamber of Deputies of the Parliament of the Czech Republic, Miloš Vystrčil, the Speaker of the Senate of the Czech Republic, Pavel Diviš, the President of the Czech-Taiwanese Business Chamber, and Jakub Janda, the Director of the European Values think tank, discussed the implications of supporting Taiwan and other related issues at a panel moderated by Ondřej Kundra.