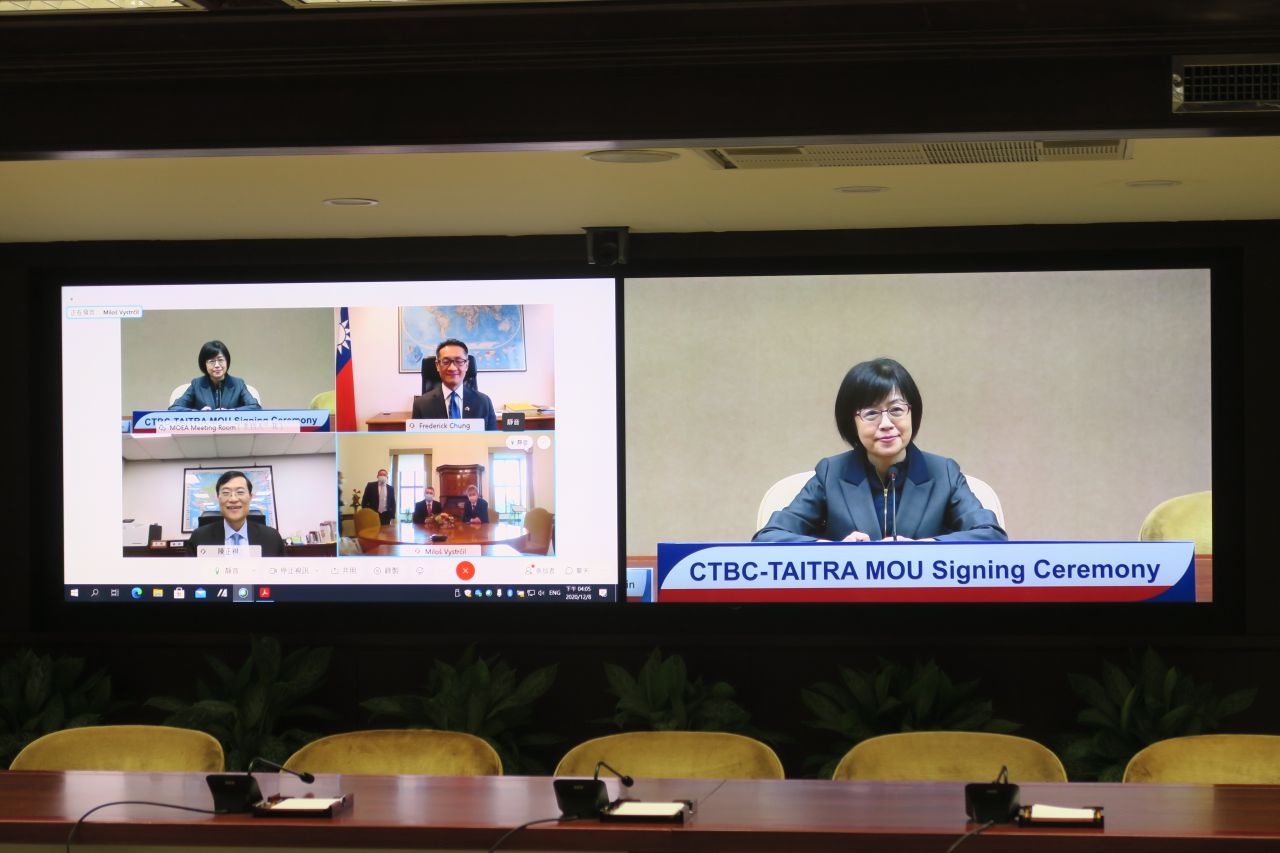 The Signing Ceremony of the MoU With TAITRA
The President of Senate of the Parliament of the Czech Republic the Czech Senate Miloš Vystrčil witnessed the signing ceremony of the Memorandum of Understanding between 中華民國 對外貿易 發展 協會 - TAITRA and the Czech-Taiwanese Business Chamber.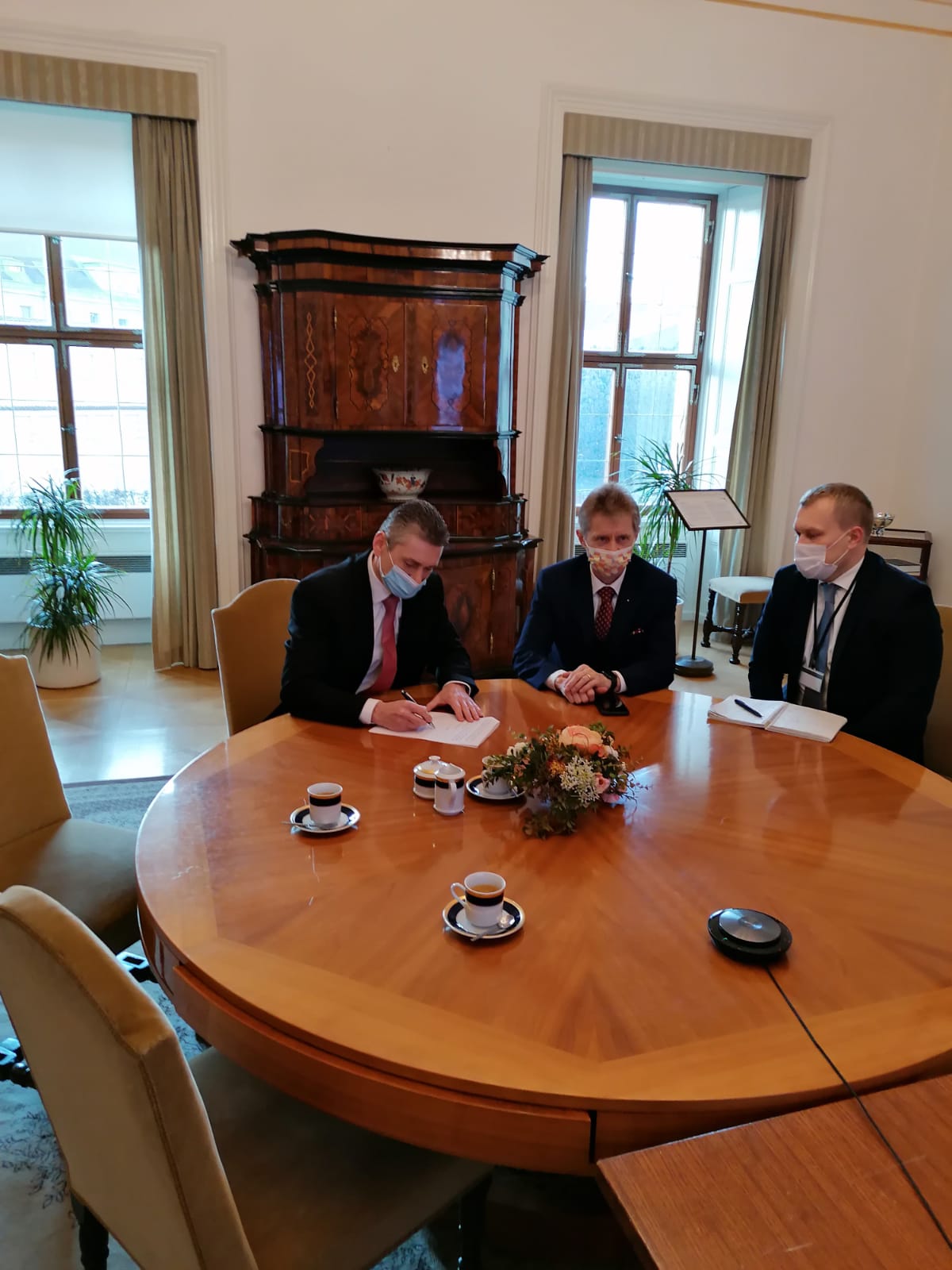 The Taiwan External Trade Development Council represented by the President Leonor Lin and the Chairman of the Czech-Taiwanese Business Chamber Pavel Diviš. This MOU formalized the ongoing cooperation between our two institutions, which has been proceeding smoothly and fruitfully. We are pleased and encouraged by this momentum and committed to deepening our partnership and development of the Czech Taiwanese business relations.